Better Over Perfect - Planner Audit
When the word audit is used, typically a hesitant, unsure feeling surrounds most of us. More than likely it is because this word, concept and action has struck something emotional in you. We want to help show you how The BOP Planner Audit can really help you audit your life, goals, motivations, and more. After this we hope the word audit stirs the emotions of excitement, encouragement and strength as we continue to strive for Better over Perfect.
You may be asking yourself, "What is a planner audit?" Let's get the details laid out first. A planner audit is a time set aside to review the year, section of time or the application of a current planner, look for repeating patterns in your planning, and see where you planned according to your priorities.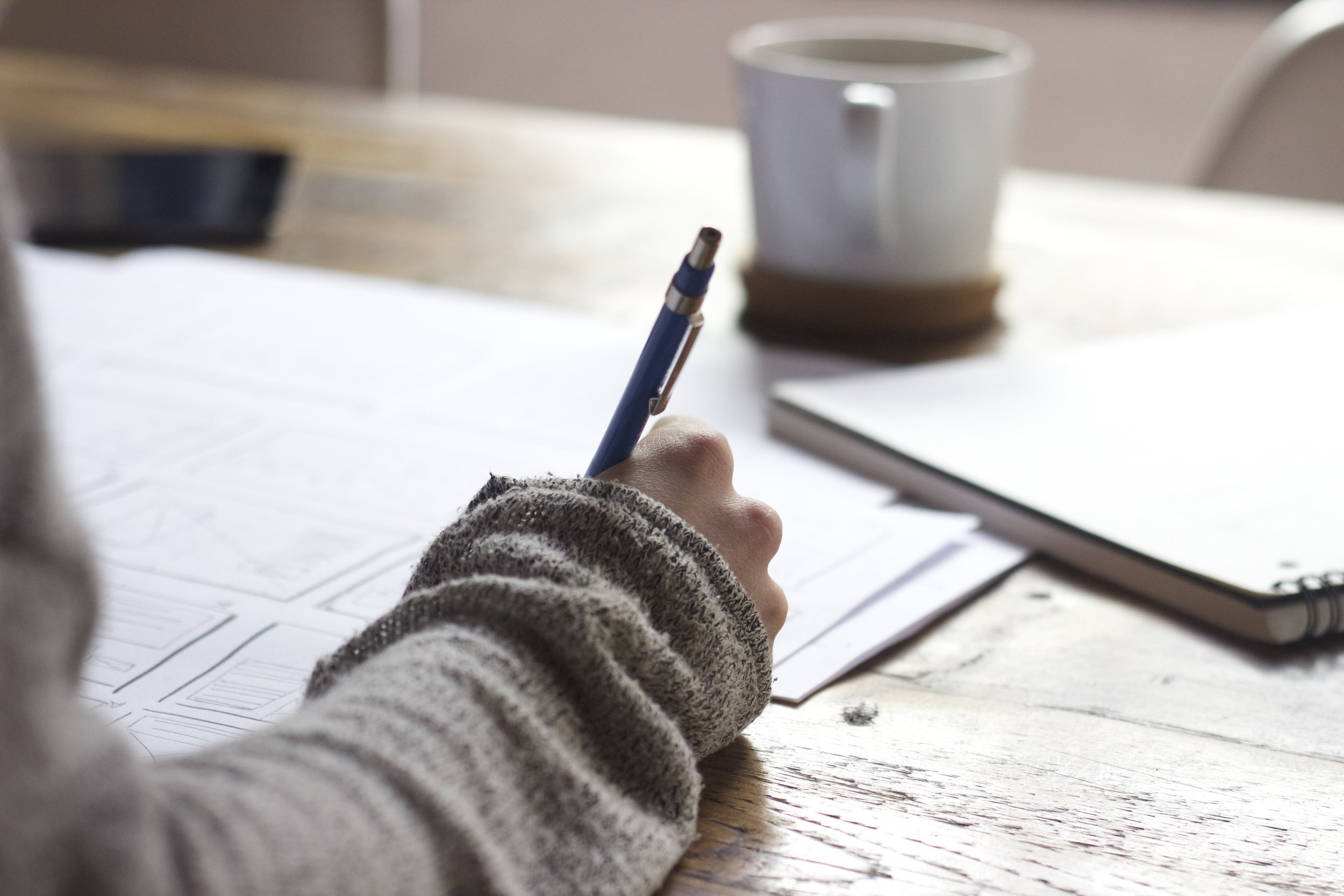 Practical Application:
Before you get started with this process, do yourself a favor and have a conversation with yourself. We know it sounds funny but go ahead and tell yourself that you will be honestand then let yourself be vulnerable. YOU are the only person holding yourself accountable. If you can't be honest in your own mind (where no one else is), then doing this audit has no positive effect. This process is not just about getting yourself more organized so that you can PLAN for BETTER, but it is also about personal growth so that you can be BETTER in other areas of your life. See how that all ties together?
If you want better, you have to PLAN for better and then take action on those plans.

Erika Hull, Co-owner Better Over Perfect


We can write words that make up our plans, change our layouts, move this and that around to here and there, all day long, but we need to physically do them in order to make a difference. The greatest thing you will get from performing this audit and being honest and vulnerable with yourself while doing it, is that it will gear you up for the upcoming season, time, month, goal, passion or pursuit in your life.

The BOP Planner Audit will fire you up!
You will see that you ACCOMPLISHED
way more than you thought you did!

So let's get started
Start with just one planner UNLESS you planned in several then gather all the planners that have similar planning priorities.
Keep a notebook near to take notes and help have prep work done

Make sure you have the entire year to look at. (I keep my past month's inserts, lists and more in Plan 'n' Go Boxes. These help keep all my inserts in one spot and organized exactly how they were in my planner. Now you can effectively start the audit.

Review your year looking for:

repeating patterns in how you planned

where you had the most productive time,

where were you consistent, where were you not

what inserts worked, what did not,

what was overwhelming for you

what did you try to implement but not follow through on (why)

Look at the year as a whole and rate your planning

Efficiency

Functionality

Priorities

Look at each week and think about what worked, what that week was like, what you did well, the memories you made and what memories you can recall because of those pages of planning. This is where a notebook comes in really handy. Now you can jot these down and have them recorded down. Because let's be honest, none of us are going to remember half of what just a few weeks create in memories. This is a fantastic way to recall all of your personal accomplishments and goals you reached that we tend to over look in the chaos of our lives.
When we stop acknowledging the things we are doing well, we stop doing things well!

Erika Hull, Naptime Retreat
This is not a fast process. It may take you a few days or even a few weeks. Give yourself the grace and time to go through it. You will start to see where you are consistent and will notice your personal trends. You can even start to track this consistency. This will help you to see where you can do better. Try and keep yourself on track by looking at what you DID do, not on what you didn't do.
We don't want to get swayed by the hobby part of planning. Sure, it's fun to decorate, but the audit has nothing to do with that part. This is the system part of planning. Systems work because you make it work, not the planner. If you know your planning style, you can match the planner system to that. If you have to put all of it away and just use a notebook, you should be able to. Adapt planning to your life.
A big key is to enjoy what you are doing for it to work. Spend more time designing your planner exactly how you plan in your head. Don't worry about it being "Instagram worthy", that's not REAL. Instead, make it you. Put the things in there that really matter in your life and do what works best for you!
Let us know when you will be performing your planner audit and then let us know AGAIN what came of it!! We can't wait to hear!